LIHUI WANG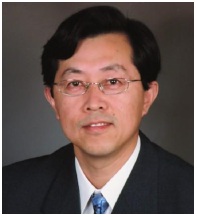 Chair Professor at KTH Royal Institute of Technology, Stockholm, Sweden
Biography
Lihui Wang is a Professor and Chair of Sustainable Manufacturing at KTH Royal Institute of Technology, Sweden. His research interests are focused on cyber-physical systems, cloud manufacturing, predictive maintenance, real-time monitoring and control, human-robot collaborations, adaptive and sustainable manufacturing systems. Professor Wang is actively engaged in various professional activities. He is the Editor-in-Chief of International Journal of Manufacturing Research, Editor-in-CHief of Robotics and Computer-Integrated Manufacturing, and Editor of Journal of Intelligent Manufacturing. He has published 8 books and authored in excess of 450 scientific publications. Professor Wang is a Fellow of CIRP, SME and ASME, and a Board Director of North American Manufacturing Research Institution of SME.
Combining Digital Twin and Prognosis in Factories of the Future
Abstract: Advanced manufacturing depends on the timely acquisition, distribution, and utilisation of information from machines and processes across spatial boundaries. These activities can improve accuracy and reliability in predicting resource needs and allocation, maintenance scheduling, and remaining service life of equipment. As an emerging tool, digital twin provides new opportunities to achieve the goals of advanced manufacturing. This talk will first present the current status and the latest advancement of CPS in manufacturing in general and digital twin in particular. In order to understand CPS and its future potential in manufacturing, definitions and characteristics of CPS will be explained and compared with digital twin concept. This talk will then review the historical development of prognosis theories and techniques, and project their future growth enabled by the emerging CPS and digital twin technologies. Techniques both digital twin and CPS are highlighted, as well as the influence of these techniques on prognosis in smart factories of the future. Research and applications will also be outlined to highlight the latest advancement in the field. While digital twin shows great promise in factories of the future, challenges towards Internet-of-Everything in the areas of future trends remain to be identified in this talk.
DUŠAN ŠORMAZ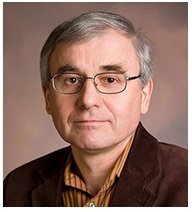 Professor at Department of Industrial and Systems Engineering, Athens, Ohio, USA
Biography
Dušan N. Šormaz is a Professor at Ohio University, Department of Industrial and System Engineering, United States. His principal research interests are in process planning, cost modeling and estimation, Computer Integrated Manufacturing (CIM), concurrent engineering, group technology and application of knowledge based systems in engineering. He has been working on applying AI techniques in engineering problem areas such as cost estimation and oil corrosion prediction. Šormaz has organized several international conferences, he is a member of the editorial board of International Journal of Industrial Engineering and Management (IJIEM), he edited a special issue of International Journal of Production Research, and he serves as regular reviewer for several research journals in his area of expertise.
Distributed Process Planning for Digital Manufacturing and Industry 4.0
Abstract: Digitization of manufacturing has been happening for many years, starting with NC machines in1970's, FMS cells, and extending to CAD/CAM integration and application of computers in manufacturing planning and execution (for example CAPP and MES). An expansion and ubiquitous use of internet in all engineering activities also includes increased connectivity of manufacturing design, planning and execution. There have been several paradigms in recent research: digital manufacturing, smart manufacturing, cloud manufacturing, and, in Germany, Industry 4.0. Fundamental to the current expansion of those technologies is represntation of manufacturing planning data in distributed format with covering the data model and semantic marking of the planning and resource data in order to provide an intergrative framework for new paradigm of design everywhere - manufacture everywhere. This presentation will provide an overview of tools and methods for integrative manufacturing planning, which includes distributed (agent-based) applications for product development cycle: design, process planning, setup planning, manufacturing scheduling and FMS simulation.
MIODRAG MANIĆ
Professor at Faculty of Mechanical Engineering, Niš, Serbia
Biography
Miodrag T. ­Manić is a Professor at University of Niš,­ Faculty of Mechanical Engineering, Serbia. The numerous research projects and papers he conducted are mainly focused on the scientific field of production mechanical engineering, specifically the following areas: Technology processes designing, CNC technologies, Biomedical engineering, Experiment planning and conducting. He published more than 280 scientific papers in national and international scientific magazines, and in conference proceedings of both national and international scientific conferences. On several occasions, he has been the member of the scientific and program defining board for national and international conferences. His career also included review of several papers for scientific magazines.
Design of Customized Anatomically Adjusted Implants
Abstract: Personalization in medicine mainly refers to the use treatments which are adjusted to a specific patient. Design and manufacturing of customized implants is a field that has been developed rapidly during recent years. This paper presents an originally developed method for designing a 3D model of customized anatomically adjusted implants for particular fractures. With this method it is possible to design volumetric implants used to replace a part of the bone or a plate type for fixation of a bone part. It could be used as a guideline for modifying standard implant and / or for creating personalized type of implant. Each of the stages of creation of implant should enable possibility of adequate requirements, knowledge and recommendations of the orthopaedic, and thus, in addition to automation, to provide flexibility to the patient at all stages regarding design and manufacture.